1970s-Lecture-in-Los-Angeles-commercial-recording
From Direct-Mind.Org
Return to list of all Recordings     See all Categories    Spreadsheet: Recordings-Source-List

To check
Need to compare with other Los Angeles lectures and identify which this is.
Notes
Description from Rose Publications
Los Angeles, 2nd Edition
Lecture by Richard Rose
Lecture Series Single CD
The second edition of "Los Angeles" lecture CD has been greatly improved using the latest in digital audio editing. The lecture was originally presented to students and newcomers around the mid to late 1970's where Rose addressed such topics as the interior and exterior mind, political correctness as an obstacle to enlightenment, the pitfalls of psychology and psychiatry, a definition of wisdom: foolishness or a Real perspective? CD also includes a question and answer session.
CD Cover
Available from Rose Publications: http://www.rosepublications.net/LALecture.html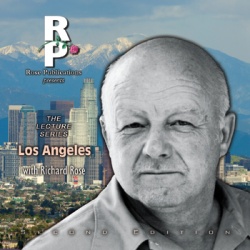 end
<\div>